Looking for positive change?
Our Yoga Teacher Training in Leeds gives you just that!
Learn to teach yoga and develop tools for living a better life
Learn and grow
We don't just create yoga teachers, we help you grow as a person. Get a deeper practice, skills for a healthier life, options for change. When you finish you'll feel completely different to the person who started.
Cultivate your talents
We help you see your strengths, both on and off the mat. Your focus will build and emerge as you study and train in your peer group. We honour the individual and encourage you to find your own voice.
Build Confidence
Studying Yoga and how to teach is fantastic for developing life skills. Not only do you deepen your yoga practice, but learn to lead, motivate and support people in the same way you have been through yoga.
Autumn 2021-June 2022 | £2500 | Space limited to 12 people
This in-depth hands on training is designed to give you everything you need on your yoga journey
The Yoga Space has delivered Yoga Teacher Trainings for 17 years, so it's safe to say we know yoga! Our teacher trainings offer you the strongest foundations for your practice, your teaching and your life journey, wherever it might be taking you.
Our Yoga Teacher Training is accredited by Yoga Alliance Professionals UK (200h). Our graduates are trained to the highest standard and are eligible to register with Yoga Alliance professionals and take out insurance.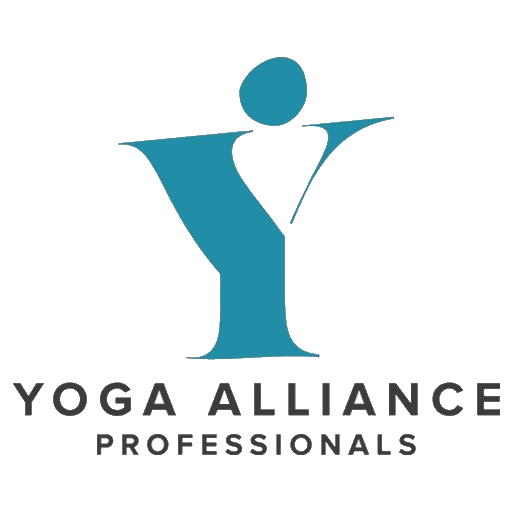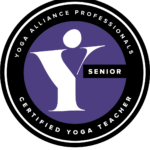 Ready to take a step towards change?
It's simple. Complete our online application, meet the team, start your journey!
Why choose the Yoga Space Teacher Training?
Experienced
We have been delivering these courses for 17 years. We choose the very best teachers, offering their knowledge in everything yoga. We guarantee you will feel ready to teach!
Blended Learning
We all learn differently, so the course is a perfect balance of theory, hands on learning and having a go! We take time to understand what works best for you!
Personalised Support
We have a maximum intake of 12 so we can offer the very best support. Our teachers give honest feedback from day 1, so you can find out who you really are as a teacher.
Our Faculty
Nichi Green
Senior Yoga Teacher
20 yrs experience
Owner of Yoga Space
Sarah Blenkhorn
Senior Yoga Teacher
14 yrs teaching
Ashtanga and Vinyasa
Richard Couch
Functional Anatomy S Physiotherapist & Yoga Teacher
Angela Goodwin
Senior Yoga Teacher
10yrs teaching
Ashtanga, Slow Flow
How the Training is Delivered
Module 1:
Initiation & Functional Anatomy
Introductions and Preparations
Functional Anatomy with Richard and Nichi
Biomechanics of shoulders and hips
Avoiding injury
Dates
Friday 24 Sept 2021, 6.30pm-9pm
Saturday 25th, 9am-5.30pm
Sunday 26th, 9am-4pm
Module 2:
Suryanamskar, Vinyasa, Breath
Sun salutations
Modifications and teaching practice.
Vinyasas and the breath.
History of Yoga
8 Limbs
Pranayama and Meditation
Dates
Friday 8th Oct, 6.30pm-9pm
Saturday 9th, 9am-5.30pm
Sunday 10th, 9am-4pm
Module 3:
Art of Vinyasa Sequencing
Learn vinyasa sequencing theory
Fuel your creativity making mini sequences
Try different styles and teach a 20 minute sequence to your group.
Dates
Thurs 11th Nov, 9.30am-6pm
Friday 12th Nov, 9.30am-6pm
Saturday 13th Nov, 9am- 6pm
Sunday 14th Nov, 9am-4pm
Module 4:
Asana and Modifications
Bhandas, pranayama and meditation.
How to use props
Standing and seated postures, alignment and teaching practice.
Dates
Saturday 11th Dec, 9am-6pm
Sunday 12th Dec, 9am-4pm
Module 5:
Ashtanga Yoga for Beginners
Daily led practice.
Primary Series asana.
Adjusting, modifications and alignment.
Sequencing around the core practice.
Ashtanga Fusion
Dates
Saturday 8th Jan 2022 9am-6pm
Sunday 9th Jan, 9am-4pm
Monday 10th Jan, 9am-6pm
Module 6:
The Seat
Seated Postures
Teaching Practice
Setting Up classes and beginning to teach
Hip Flexibility and how to work around it.
Finishing postures and Savasana
Dates
Friday Feb 4th 6.30pm-9pm
Saturday Feb 5th 9am-6pm
Sunday Feb 6th 9am-4pm
Module 7:
Supported Practice
Teaching Practice
Mini sequences
Class planning
Review on teaching
Dates
Friday April 1st 2022 6.30pm-9pm
Saturday April 2nd 9am-6pm
Sunday April 3rd 9am-4pm
Module 8:
Teaching & Business of Yoga
Marketing, Social media and setting up as a yoga teacher.
Being Self-Employed. 
Photography and video input.
Online Teaching
Teaching Practice
Dates
Friday May 6th 2022 6.30pm-9pm
Saturday May 7th 9am-6pm
Sunday May 8th 9am-4pm
Module 9:
Assessment & Celebrations
Final Assessments
Celebrations….
Dates
Saturday June 18th, 9am-6pm
Sunday June 19th, 9am-4pm